Tradition spanning over 100 years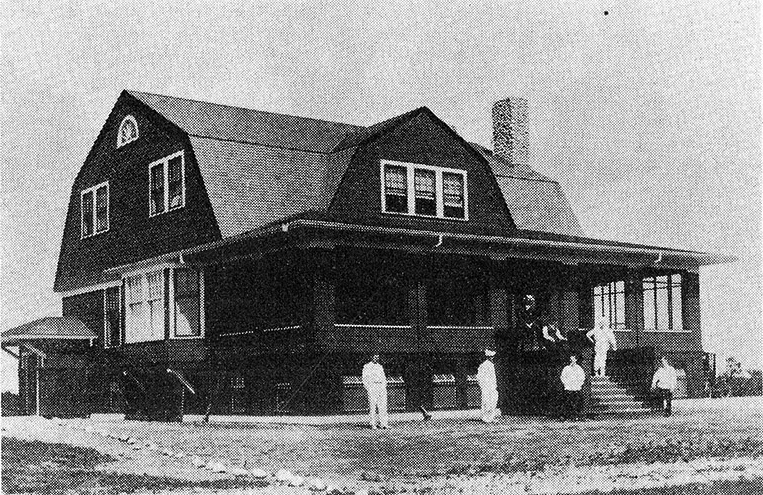 Founded by executives of the T. Eaton Company in 1914, Elmhurst's history spans over 100 years. Having hosted the likes of such legendary players as Harry Vardon, Ted Ray & Walter Hagen; the golf course has a championship pedigree unique to anywhere else in Manitoba.

One step inside the doors and you will see the wall of champions that have called Elmhurst home.

The club has hosted 11 national championships, the most recent being the 2014 Canadian Men's Amateur Championship (featuring the likes of such current PGA Tour members Corey Connors, Taylor Pendrith, Mackenzie Hughes, and Adam Svensson), countless professional events and will be one of three host courses for the 2023 World Police & Fire Games being held in Winnipeg.
The Elmhurst Invitational
Started in 2003, the Elmhurst Men's Invitational Amateur Championship is one of the most prestigious amateur events in Manitoba and in recent years the even has become one of the most noted events in Western Canada, with top golfers like the European Tour's Aaron Cockerill, and past mid-amateur champion Todd Fanning taking the title.

With a spot in the Canadian Men's Amateur Championship traditionally on the line for the low Manitoban in the field, the competition is fierce, but the camaraderie is beyond reproach.
Past Champions
2004 – John Multan
2005 – Garth Collings
2006 – Brad Kirton
2007 – Matt Johnston
2008 – Jay Doyle
2009 – Peter More
2010 – Peter More
2011 – Matt Gray
2012 – Adrian Kibsey
2013 – Derek East
2014 – Aaron Cockerill
2015 – Christy O'Donnell
2016 – Marco Trstenjak
2017 – Justin McDonald
2018 – Todd Fanning
2019 – Drew Jones
2020 – Marco Trstenjak
2021 – Not played due to COVID-19
2022 – Jack Werhun